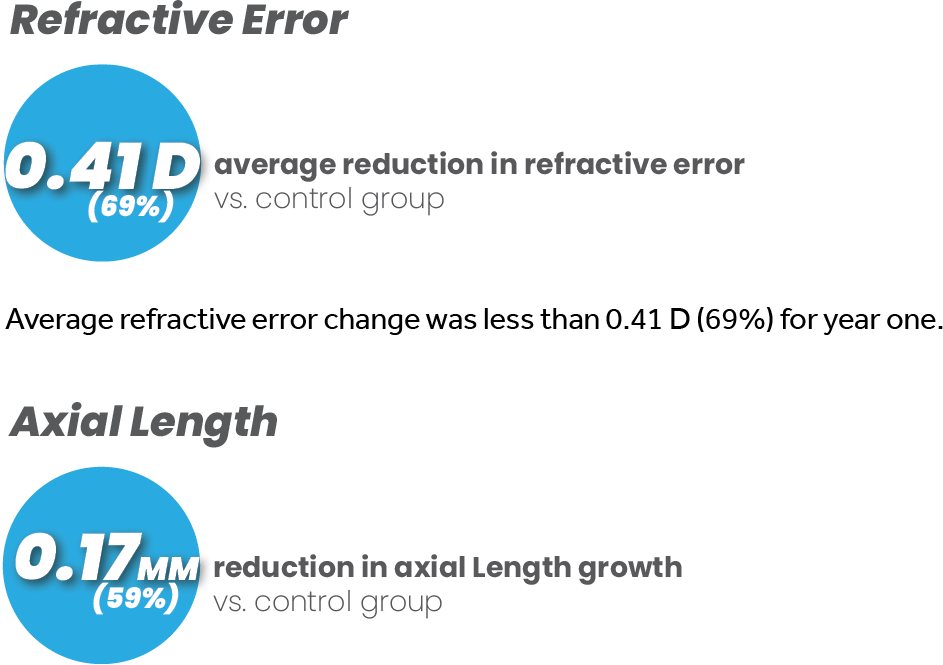 Refractive Error
0.41 D (69%) average reduction in refractive error vs. control group
Average refractive error change was less than 0.41 D (69%) for year one.
Axial Length change
0.17 mm (59%) reduction in axial length growth
Average axial length change was less than 0.17 mm per year, (59%) for year one.
Real-world data indicates Year 2 myopia progression data likely to trend closely with Year 1 values.
Combined with the 6-year data previously published in Clinical Ophthalmology in 2022, and the analysis from 3 independent studies released in September, the 1-year data suggests NaturalVue Multifocal may effectively manage eye growth and refractive error change among children.